Movie/tv News
Activision Blizzard Reports Harassment Investigation Led to 20 Exits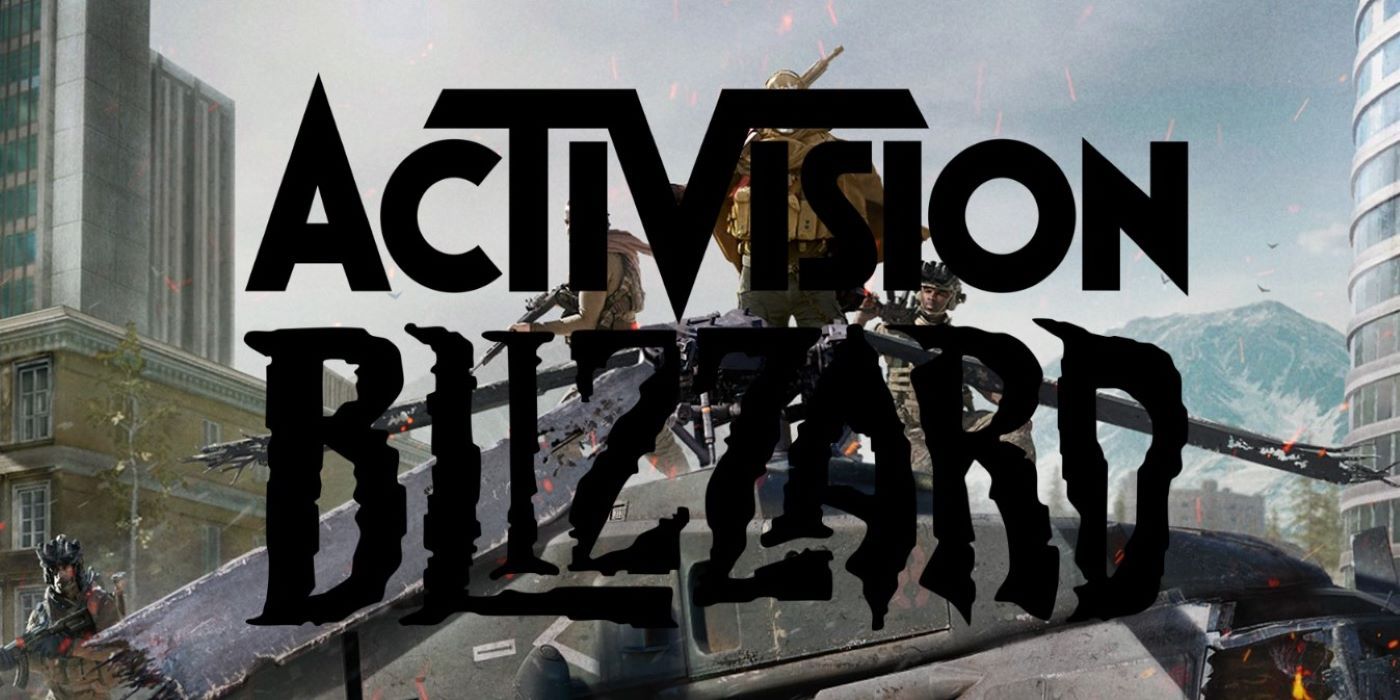 Activision Blizzard chief compliance officer Frances Townsend says over 20 employees exited the company, and 20 others reprimanded for misconduct.
Editor's Note: A lawsuit has been filed against Activision Blizzard by the California Department of Fair Employment and Housing, which alleges the company has engaged in abuse, discrimination, and retaliation against its female employees. Activision Blizzard has denied the allegations. The full details of the Activision Blizzard lawsuit (content warning: rape, suicide, abuse, harassment) are being updated as new information becomes available.
Twenty employees reportedly "exited" Activision Blizzard and 20 more were "reprimanded" following complaints about misconduct. The company has spent the last several months dealing with numerous investigations and claims regarding Activision Blizzard's alleged toxic workplace environment.
Earlier this summer, the California Department of Fair Employment and Housing issued a lawsuit against Activision for allegations of a toxic workplace, particularly for women employees and others with marginalized identities. More recently, Activision Blizzard announced it reached an $18 million settlement agreement with the U.S. Equal Opportunity Commission (EEOC), which sued the video game company after a three-year-long investigation separate from that of the DFEH. In response to the settlement, the DFEH could be preparing an objection to the agreement between the EEOC and Activision Blizzard, citing "irreparable harm to the interest of the DFEH's court claims." 
Related: Activision Blizzard CEO & Others Subpoenaed By SEC In Investigation [UPDATE]
In a letter to Activision Blizzard staff (originally reported by The Financial Times but later posted online), chief compliance officer Frances Townsend (via The Verge) explained that over 20 game developers and a "few" supervisors exited the company and more than 20 "faced other types of disciplinary action." That said, its board members remains unchanged. Townsend told The Financial Times that Activision Blizzard still hasn't met all the requests of its employees, but more changes are on the way. She also said that the Activision board and CEO Bobby Kotick gave her a "blank check" to reform the company.
The specifics surrounding Activision Blizzard's workplace measures and other responding efforts haven't been detailed as of yet. According to The Verge, the publisher's ethics and compliance team will reportedly see the addition of 19 full-time employees, and the company plans to "triple its investment in training resources." These actions and provisions are Activision Blizzard's efforts to comply with workplace protection laws.
This past summer, Activision employees protested the company's leadership following statements from Townsend and then-Blizzard Entertainment president J. Allen Brack – which denied the allegations faced by the company. Although Brack has since left, Townsend is still handling its internal issues. Seeing as Activision Blizzard's legal matters are ongoing, more information surrounding its developments will likely continue to unfold.
Next: Activision Blizzard Lawsuit Now Includes Shredding Allegations
Source: Activision Blizzard, The Financial Times, The Verge
Minecraft Player Builds Every Single Smash Bros. Ultimate Character
About The Author
Share this news on your Fb,Twitter and Whatsapp